Hide Company Website Design
Web Design
Hide Company Website Design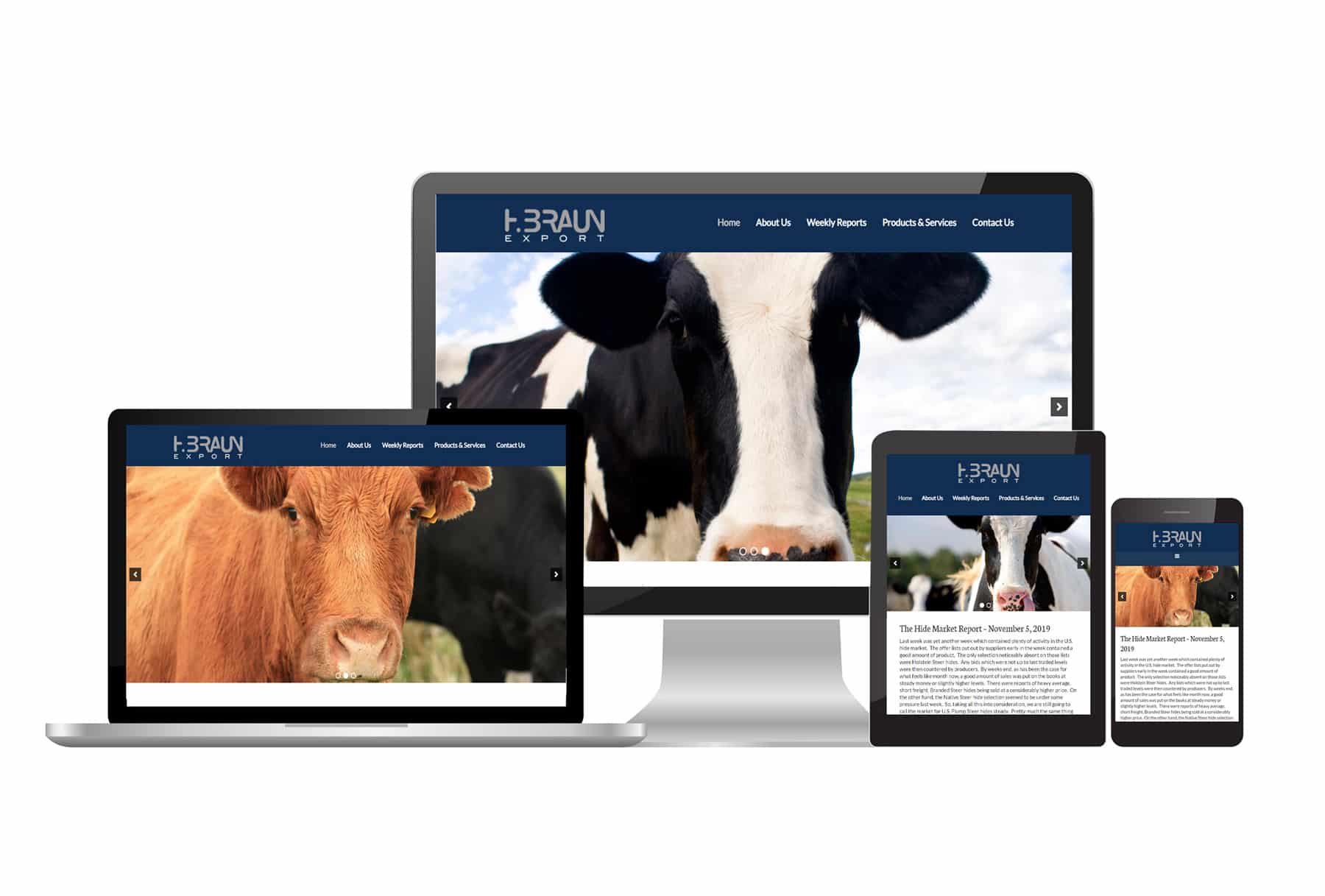 Project Details
Harland M. Braun & Co.
Harland M. Braun & Co. was incorporated in 1957, and has been supplying tanners throughout the world with quality hides and skins for 60 years. The founder, Mr. Harland Braun, was a pioneer in marketing of U.S.A. cattle hides and skins in the Asian tanning markets and was well known for his knowledge and integrity.
AA Graphics helps many small businesses like Harland M. Braun & Co. to achieve their goals by providing fast, sleek, and reliable website pages and graphic design services. Find out how we can help your business and contact us today.
Launch Project
Category :

Web Design

Date :

Feb . 22 . 2017

Client :

Harland M. Braun & Co.

Location :

Los Angeles, California

Launch Web :